CX Best Practice Exchange is by CX professionals for CX professionals.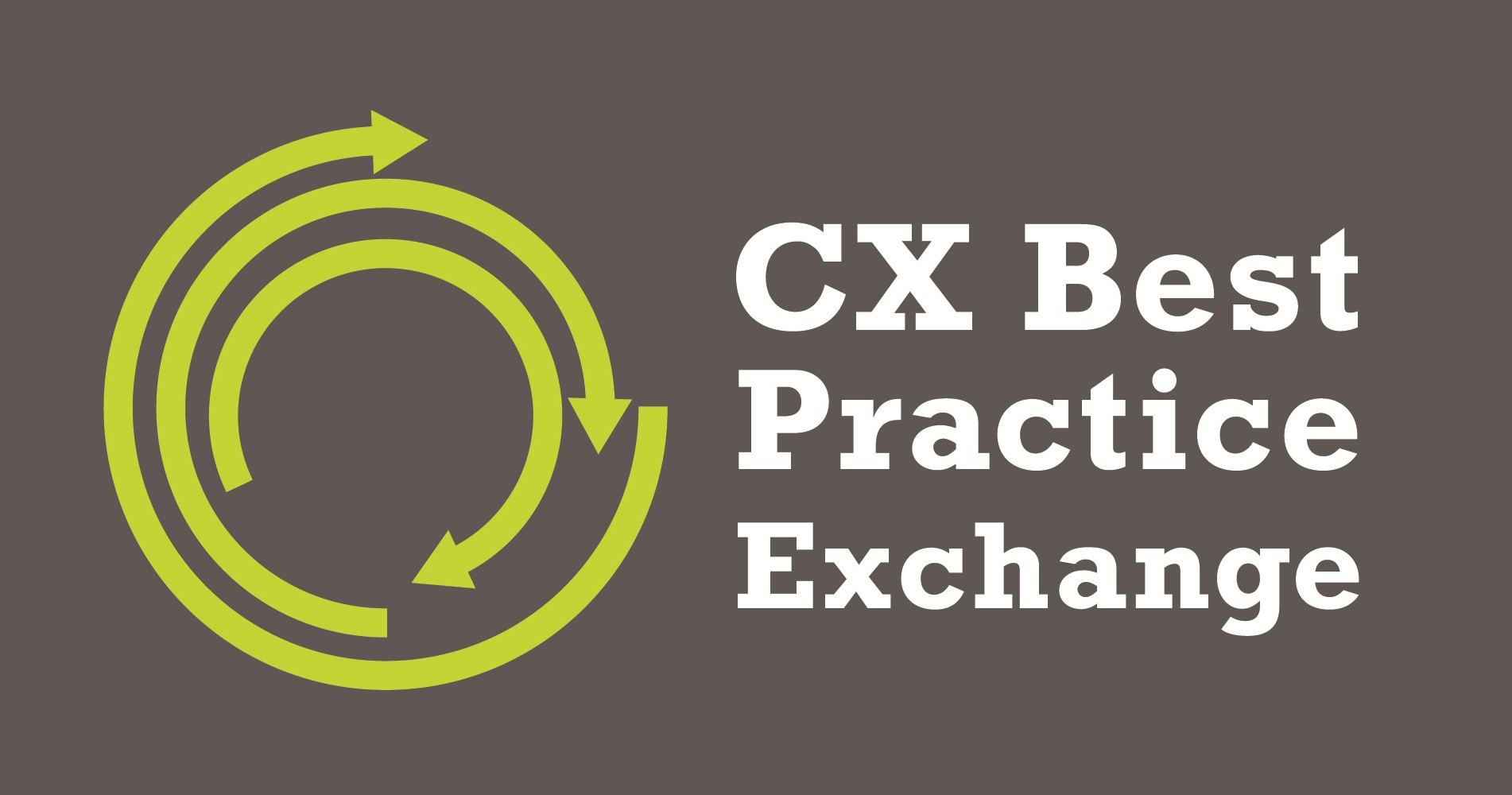 Founded by Martin Wright and Charles Brindley the events are guided by five core principles:
Relax. To foster a relaxed environment where peers and colleagues can seek advice and share experiences.
Connect.  To allow CX professionals to connect with colleagues from other industries and businesses for ongoing mutual support and opportunity.
'Chatham House' rules.  What is said in the room stays in the room so people can speak honestly.
Thought leadership.  Although much of the content is spontaneous and follows the issues delegates want to pursue on the day they will have the opportunity to hear, first hand from fellow professionals about what they have learnt.
No selling.  The event is for Clients only; vendors and suppliers are not invited so no one need fear being cornered or sold to.
The next CX Best Practice Exchange will be hosted by Nationwide Building Society on 30th June 2017 and is titled:
"What can you do to secure CEO sponsorship of your Customer Experience mission…
…and what would be possible if you had it?"
You can find out more and register your interest here.  Spaces are limited to 25 delegates so do register your interest today.