CX Best Practice Exchange is by CX professionals for CX professionals.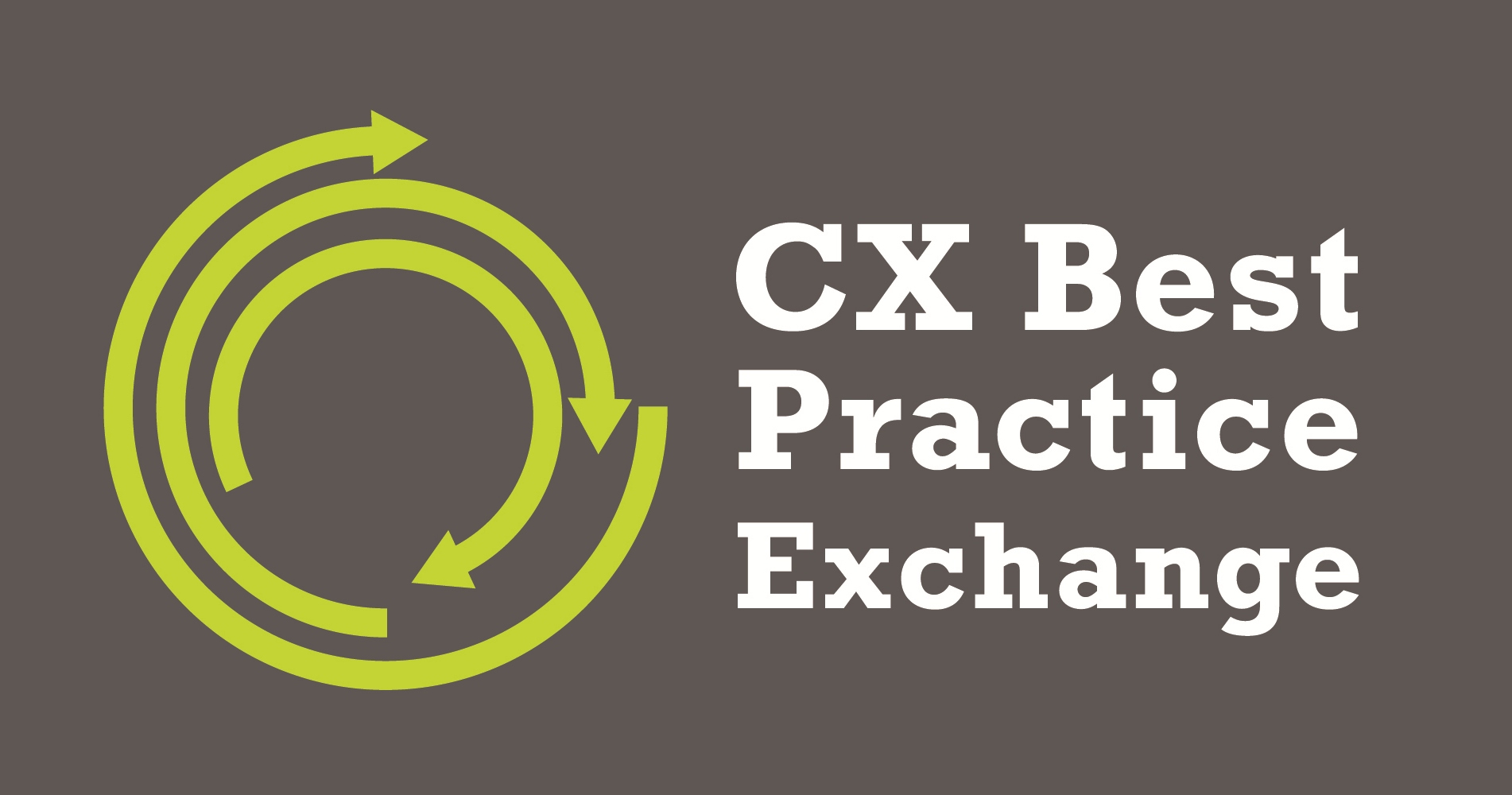 Thank you for hosting such an inspiring event. You have helped me accelerate our CX program no end.
Ian James, Head of CX Transformation, HomeServe
Register your interest in the next CX Best Practice Exchange here
Founded by Martin Wright and Charles Brindley the events are guided by five core principles:
Relax. To foster a relaxed environment where peers and colleagues can seek advice and share experiences.
Connect.  To allow CX professionals to connect with colleagues from other industries and businesses for ongoing mutual support and opportunity.
'Chatham House' rules.  What is said in the room stays in the room so people can speak honestly.
Thought leadership.  Although much of the content is spontaneous and follows the issues delegates want to pursue on the day they will have the opportunity to hear, first hand from fellow professionals about what they have learnt.
No selling.  The event is for Clients only; vendors and suppliers are not invited so no one need fear being cornered or sold to.
We've had a fabulous time hosting the CX Exchange today….a great network to share experiences, success stories and challenges.
Ailsa Charter, Senior Membership Propositions Strategy Manager, Nationwide Building Society
What a cracking day on Friday, a pretty diverse bunch but with a lot in common. Thanks for on a great event.
Alex Russell-Rutherford, Customer Excellence at Wessex Water
'I attended the September event organised by Customer Journey Consultancy and it was invaluable.  The event covered some key areas such as turning data into insight, developing engaging customer journey maps, using employees and influencing stakeholders as well as tips to successful customer journey strategic development and implementation.  During the event, I learnt from some very experienced customer journey professionals who have become great contacts – one of whom I have been in touch with regularly since and has helped me enormously to address some of the challenges I am personally finding in my current role.  I would recommend these events and am keen to attend the next one scheduled for June at Nationwide.'

Amanda Sampson, Customer Journey Manager, Bristol Energy
---
We are currently planning our next CX Best Practice Exchange. If you would like to find out more please complete the form below.